2014/11/20
Esun will Meet You on Euromold
2014 Euromold—World Fair for Moldmaking and Tooling, Design and Application Development will be held on 25th -28th Nov,2014 in Messe Frankfurt Exhibtion Center.
Frankfurt is located in Frankfurt am Main in Germany ,which is the largest financial centre in Europe and ranks among the world's leading financial centres. Frankfurt ranks first in population and economic vitality in Germany. In addition, Frankfurt is a famous international conference and exhibition center city, every year there are at least 50 important exhibitions held here, it is the busiest exhibition venues in Europe .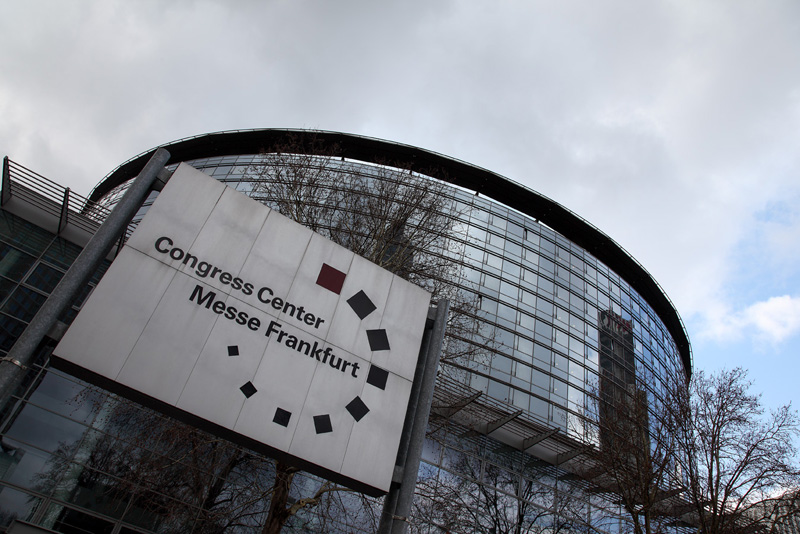 Euromold is held annually with the idea of "design-model-mass production", it shows different process and departments of productive process, thus, it greatly improves the value of this exhibition, and also it provides producers, designers ,suppliers and buyers a platform for communication.
Since the first exhibition in 1994, Eurpean improves a lot on the aspectof the size and level. In 2013, this show attracted 1500 companies from38 countries to attend it, at the same time 58,673 viewers from 83 countries were attracted to attend it.The proportion of the international audience reached to 36.4%. Just because the satisfaction of exhibitors is very high, many companies can not wait to attend 2014 European, and manyold exhibitors plan to expand the area of booth .
European make " B2B" into the reality, decision makers from enterprises can face customers directly to exhibit their latest technology and products, and they can get the fartest and most direct feedback from customers.
Esun will bring Esun's latest 3D filaments and 3D printed models to attend this event, and hoping to discuss the development of 3D printing with you in beautiful Frankfurt am Main.
Welcome to our booth if you attend this event!
Booth NO.: F39
Date: 25th -28th NOV. 2014
Add: Messe Frankfurt Exhibtion Center