2015/11/17
3D printing, you want, all here! --eSUN recently new material collection.
From the beginning of this year, 3D printing field gathered new, eco-friendly materials, bronze filament, flexible filament, etc, it is really for you to be wide open your mind, 3D printing will make all come true for you. 
As time flies by,  it's nearly to be the end of this year, in the innovative and high-yielding year, we have to mention the industry's well-known 3D printing material manufacturer –eSUN.
Recently, eSUN partner --LulzBot  'TAZ 5 3D printer', because of it's outstanding performance, it is named as "the best Overall" by  "Make:" Magazine readers, also it is been chased as "Outstanding Open Source "3D printer.  Due to the high popularity of the partner,  eSUN as LulzBot official support filament,  adhering to its high reputation in the industry "stable quality, wide range, high cost-performance, widely applicable, it is well-known in Asia-Pacific, Europe and America for all 3D Printing Maker.
In the outgoing year, eSUN made great efforts on creating new material, it indeed brought a lot of surprises  for the 3D printing industry! Now, let us take inventory on those wonderful eSUN give us.
ePC—a flame-resistant material! New Material is on sale! 
Transparent, non-toxic &eco- friendly, heat-resistant, flame retardant, good fluidity, high toughness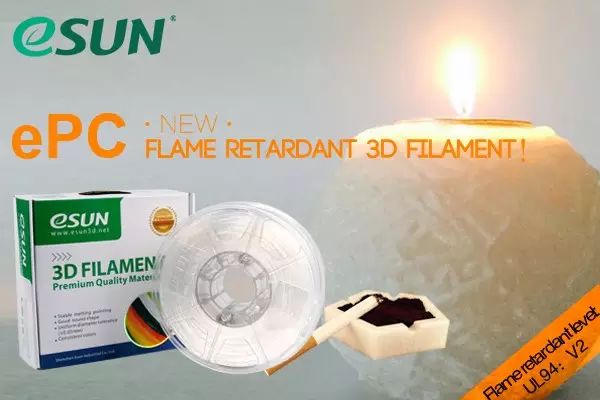 Dia: 1.75mm/3.00mm.
Color: natural.
Printing temp: 235-250°C.
Flame Resistant grade:  UL94, V2.
ePA-- Halloween pumpkin Lantern made by 3D printing!
Transparent, eco-friendly, high toughness, good flame resistant, abrasion-resistant, chemical-   resistant, oil-resistant etc.

Is Halloween pumpkin Lantern ready?         ePA filament is on Sale.
Flame Resistant grade:  UL94, V2.
Printing temp: 235-260°C
eLastic--  Also a good choice for print Halloween gifts!
Print smooth, easy molding, high flexibility, high cost-performance.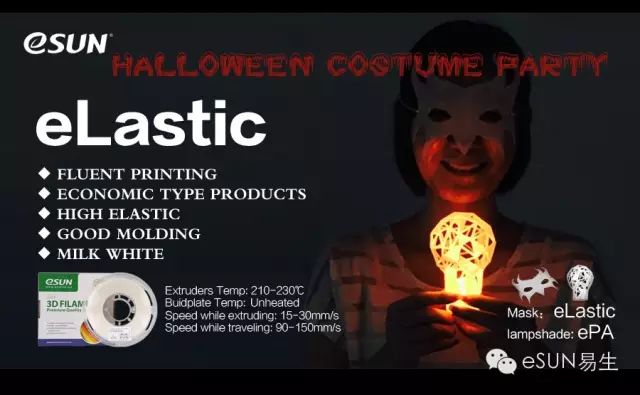 Printing temp: 210-230°C. 
              Printing bed temp: No need to heat. 
              Infill speed: 15-30mm/s. 
              Travel speed: 90-150mm/s.
eFlex--A new type of flexible material!
Transparency, eco-friendly, soft texture, with high elastic resilience.

eMorph-- new low-temperature 4D print material!
Safety,  eco-friendly, high cost performance, reusable plastic

eMate & low-temperature 3D printing pen ( US kickstarter raise public goods)

New 3D printing pen characteristic: 
Using OLED screen,  user-friendly, lower energy consumption.
Ergonomic design, intelligent process control, safe and convenient
PLA +-- an upgraded version of 3D printing materials
higher tough, more smooth, more solid than common PLA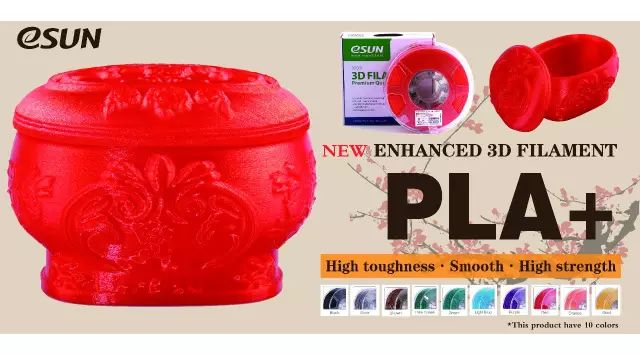 ABS + -- an upgraded version of ABS material!

More smooth, holding permanent color than common ABS.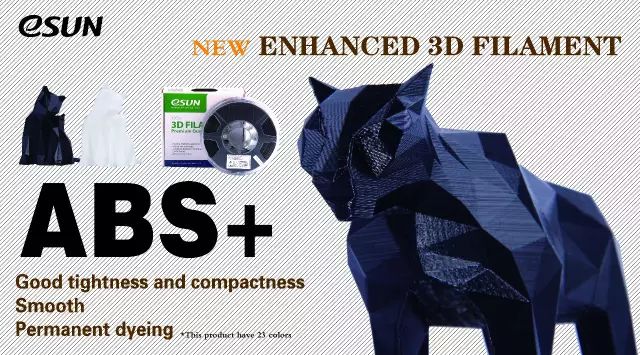 eCopper-- copper 3D material  is on Sale! Copper ration?  try and you will know!
Eco-friendly, stable, ease for processing, but also showed a polished metal texture!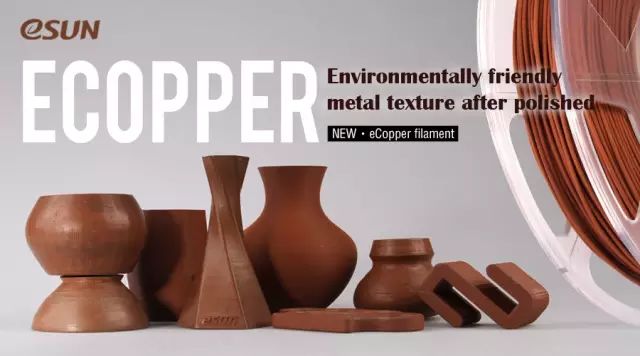 eAL -- aluminum the cool prince in 3D printing materials.
eAL also have the same characteristics of copper material, eco-friendly, ease for processing, can be polished. Shows the full effects of cool prince Aluminum after polishing.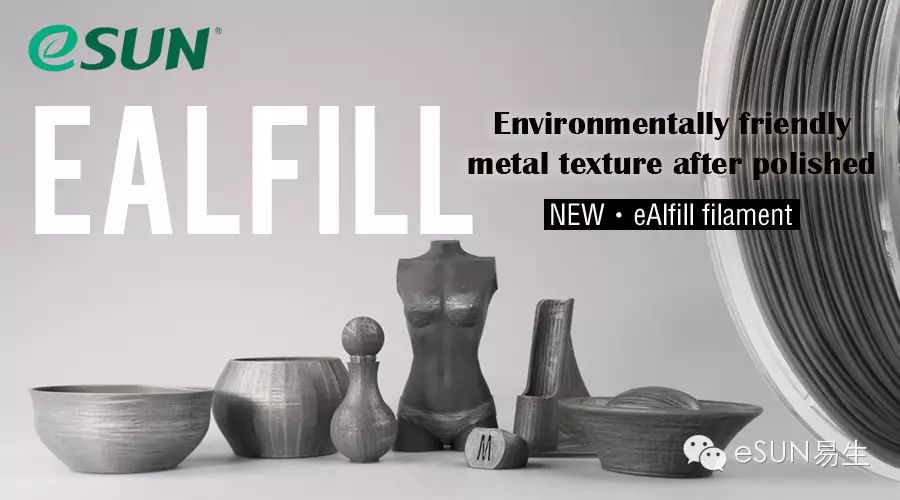 For now, eSUN filament have been exported to over 80 countries around the world, where there are 3D printing, there are eSUN filament footprint!  eSUN new material is not only richer in the appearance of material,, but also more variety breakthrough in practical field. High flame resistance, flexible, high wear resistance, etc., for the multiple needs of 3D printing practice areas provide assistance. It is also the goal of eSUN, to server for global 3D printing people, to make 3D printing applied in real life, to maximize the advantage of 3D printing, to make more contributions for education and public welfare.
The future of 3D printing is eSUN's future;  eSUN's future will be tireless struggling for 3D printing .
eSUN staff  have been and will be tripping in front of pioneering and innovative road!